Commemoration for our First World War Soldiers
This month marks the 102nd anniversary of the Somme and the 101st anniversary of Passchendaele. Both remain two of the most notorious battles of the First World War. In three and a half months of fighting an advance of less than five miles at the Battle of Passchendaele saw an estimation of 500,000 Allied and German troops killed, wounded or lost and around 90,000 British and Commonwealth soldiers left missing. The Somme's first day of conflict remains the bloodiest day in the history of the British Army , with the original Allied estimate of casualties, made at the Chantilly Conference on 15 November 1916, being 485,000 British and French and 630,000 German.
The anniversaries of Passchendaele and Somme provide an opportunity to view the First World War in a new way and commemorate the service and sacrifice of those who lost their lives.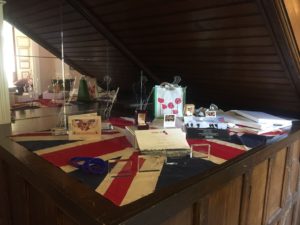 Here at Tyndallwoods we show commemoration for the fallen First World War soldiers through our display. The display includes pieces from the Royal British Legion's 'There But Not There' Campaign, such as Tommy figures representing every name of the 888,246 British and Commonwealth Fallen of the First World War.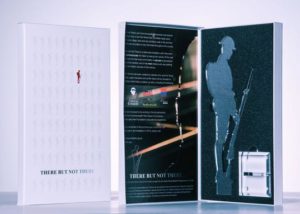 Money raised by the 'There But Not There' Campaign will go to help the work of several charities, including The Royal Foundation: Heads Together, Walking with the Wounded, Combat Stress, Help for Heroes, Project Equinox: Housing Veterans and Medical Students, and Commonwealth War Graves Foundation.
To find out more and support the campaign visit www.therebutnotthere.org.uk/there-but-not-there/ 
< back to all posts