Don't want maintenance? Here are your options.
Last week, we wrote about the options available to divorcing couples for maintenance. But 'The Times' says that the number of ex-spouses being awarded maintenance upon divorce has decreased by 13% since 2011. What orders are the courts making for these divorcing couples instead of maintenance?
The court has wide powers when making financial orders. Each case will be decided on its unique circumstances.
Lump Sum Orders
This may be used instead of Periodical Payments to allow one party to put down a deposit on a house, or can be used to compensate the interest that a party loses if the other spouse continues to live in the former matrimonial home. The benefit is that the parties can separate their finances when they divorce and move on with their lives without one party being dependent on the other.
Property Transfer/Sale Orders
Sometimes, the couple may not agree on whether the former matrimonial home should be sold. The court can order property to be sold, and in what shares the proceeds of sale should be divided. If one party wishes to remain living in the former matrimonial home, the court may order that the property is transferred into their sole name. The party no longer living at the former matrimonial home may receive a lump sum from the other to 'buy out' their interest.
Orders in respect of pensions
There are a variety of options available to the court regarding pensions. The court may order that a pension should be shared between the parties. Further, the court might order for a lump sum to be paid to one spouse to compensate them for the loss of their spouse's pension. Pensions are a complicated area of the law and often the second largest asset after the family home. Legal and financial advice should be sought when pensions form part of the assets.
These orders can be used to achieve a 'clean break' divorce so that the couple is no longer financially dependent on each other. However, it is important to remember that, usually, a clean break means exactly that. If you or your spouse's circumstances change, it would be very difficult for either of you to bring a claim for financial provision from the other.
To discuss your options upon divorce, or to vary a financial order, please contact Anna Taylor on 0121 693 2222.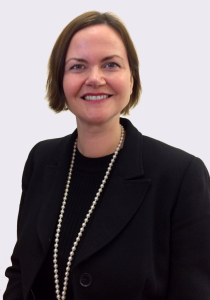 Consultant
< back to all posts