Lapworth Museum of Geology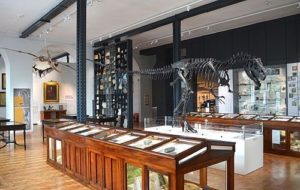 I was very happy that the Lapworth Museum of Geology was a finalist in the Art Fund Museum of the Year 2017. The Art Fund Museum of the Year is the world's largest and most prestigious prize for museums, championing what museums do, encouraging people to visit and getting to the heart of what makes a truly outstanding museum.
Part of the University of Birmingham, the Lapworth Museum is one of the principle geological museums in the UK and has the largest and finest geological collection in the Midlands, with state-of-the-art galleries and a range of innovative and interactive exhibits.
I had the pleasure of welcoming Birmingham's Lord Mayor to the Museum, which has recently been transformed from an academic university museum into a major public attraction for Birmingham.
"To be a runner-up is a fantastic honour for us here at the Lapworth Museum of Geology. I'd like to extend my congratulations to Hepworth Gallery and the team there, who richly deserve the title."- Jon Clatworthy, Museum director.
Judy Dyke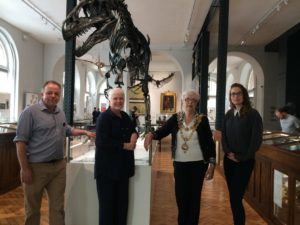 < back to all posts