New Case Once Again Warns Couples of the 'Common-Law Marriage' Myth
The fastest growing family type in the UK is that of unmarried couples living together – or cohabiting. The number of cohabitants has doubled in the last 10 years with more than 3.3 million people in England and Wales living as cohabitees.  A recent ComRes poll reveals a significant lack of understanding about the rights available to these couples.
Two-thirds of people in cohabiting relationships are unaware that there is no such thing as 'common-law marriage' in England and Wales.  An unmarried co-habiting couple do not automatically become common law spouses after living together for two years. They do not have similar rights to married couples in the event of a death or relationship break-up.
Cohabitants need to be wary about how they protect themselves in the event of a breakdown of their relationship. As the law currently stands in England and Wales there is no such thing as a common law marriage. Only a marriage or civil partnership can provide legal security.
Last month, we were once again warned of the dangers of the mistaken belief of a common law marriage and the courts attitudes to couples that do not take the necessary precautions should the relationship come to an end. The outcome of Dobson v Griffery  emphasizes whether a couple has lived together 2 years or 20 years, if the house in not in joint names they will have a limited legal claim against a property. The best way to ensure security is through a marriage or civil partnership.
At Tyndallwoods we have a dedicated team of solicitors that can assist and guide you on how you can protect your property rights as a cohabitant. If you are would like to find out more about your rights please contact our Family Team on 0121 693 2222.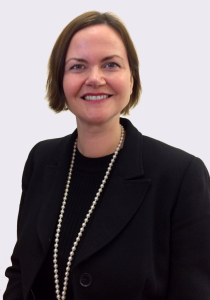 The information provided in this post has been thoroughly and diligently researched to ensure its accuracy. The information and advice given on behalf of Tyndallwoods is general advice and we remind those reading the blog posts that the information is correct at the time of publication. We cannot take responsibility for an action, or lack thereof, from those who solely reference the content of the blog. We would like to remind readers that each case is unique and different and therefore accurate advice will be moulded by our solicitors to accommodate to your specific case.
< back to all posts