Julie Russell
Director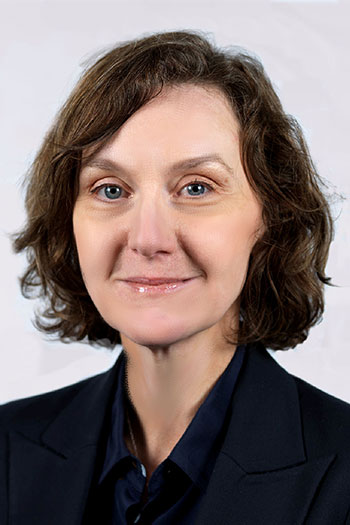 Julie qualified as a Solicitor in 1989 having studied Law with French at Birmingham University and Limoges University between 1982 and 1986. Julie has worked in Birmingham throughout her legal career and was a partner at what is now Shakespeares LLP before joining Tyndallwoods in 2008.
Julie has a wide client base including Businesses, social Landlords, private landlords and tenants and other property owners. She is proud that some of the clients who instructed her in 1989 still instruct her today.
Julie deals with a broad range of property related disputes for her clients.
For private clients, Julie deals with problems that landlords may have with their tenants, including rent arrears, anti-social behaviour and possession proceedings. Julie acts for private tenants of long leases who might be having difficulties with their landlords or management companies concerning service charges and enfranchisement or lease extensions.
For social landlords Julie deals with complicated possession claims; squatters proceedings and anti-social behaviour cases. She also offers general advice on management issues.
For commercial landlords or tenants Julie deals with lease renewals, including opposed applications for renewal, forfeiture actions and dilapidation claims.
Julie also has experience of Compulsory Purchase cases, Rights of Light, Rights of Way and Easement cases and Party Wall Act disputes.
Julie is married and has a son. In her spare time she enjoys walking, swimming and skiing and also attending the ballet, theatre and cinema.