Marriage Matters
Marriage is a demonstration of love and commitment. It also has significant financial implications. This change is often for the better and a marriage or civil partnership brings some significant financial benefits. From owning a property together, to creating a retirement plan, to paying taxes – the law favours couples in marriages and civil partnerships.
Inheritance Tax
Transfers of value between spouses or civil partners are exempt from inheritance tax. This is not the case with transfer between cohabitees. Thus if a spouse leaves the whole of their estate to their spouse or civil partner, there is no inheritance tax payable. The estate of a surviving spouse/civil partner may also benefit from provisions in relation to the transferable nil rate band and transferable residence nil rate band.
Intestacy
It is important to have a will in place in ensure assets are distributed according to the wishes of both partners.
Capital Gains Tax
Another benefit that marriage and civil partnership brings is the exemption from CGT when partners transfer assets between one another. Each spouse in a marriage or civil partnership has their own capital gains tax allowance, however they need not pay CGT when they transfer money between themselves.
Marriage Allowance
Many couples fail to claim Marriage Allowance, which was designed to help civil partners and married couples. The benefit permits transfer of a portion of personal allowance to achieve a tax reduction.
Bereavement Allowance
The Government gives widows a bereavement payment for up to 52 weeks after a spouses' death, providing they are between the age of 45 and state pension age when their partner dies.
While there may be very little difference between couples who are married and those who are merely cohabiting, the government thus recognizes and supports couples who have legally formalised their relationship. Marriage and civil partnership is an important factor to bear in mind especially when transferring property, assets or writing a will. If you are seeking legal advice tailored to your specific situation, please contact us.
Judy Dyke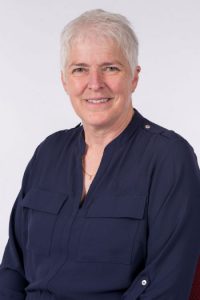 Director
The information provided in this post has been thoroughly and diligently researched to ensure its accuracy. The information and advice given on behalf of Tyndallwoods Solicitors is general advice and we remind those reading the blog posts that the information is correct at the time of publication. We cannot take responsibility for an action, or lack thereof, from those who solely reference the content of the blog. We would like to remind readers that each case is unique and different and therefore accurate advice will be molded by our solicitors to accommodate to your specific case.
< back to all posts