#WrapUpBrum – Supporting the Homeless in our City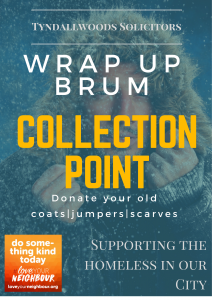 I noticed the terrible plight that our City's homeless will face as the winter draws in, I thought I must 'do something'!
So I created 'Wrap Up Birmingham' #Wrapupbrum.  We are asking that you kindly donate old Coats, Scarves, Hats etc here at Tyndallwoods.  We have set the office up as a collection point and would be happy to receive or collect items.
The Love Your Neighbour campaign announced that "13-20 November this year is both national Anti Bullying Week and Interfaith Week." They ask that we all demonstrate again the kind of place Birmingham really is and make this a Week of Kindness across the city.
So during this period and furthermore this winter we will run the #Wrapupbrum campaign as one of our acts our kindness.
 #loveyourneighbour #Wrapupbrum
Lets love our neighbours all across the city!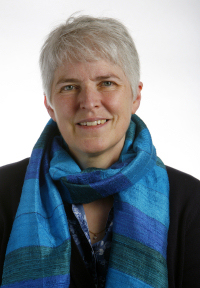 Judy Dyke
Director & Solicitor
Find out more about Judy here.
< back to all posts